Caddie Service deliveries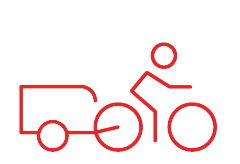 Bicycle delivery service throughout the Canton
An offer for individuals and companies
Since July 2022, the Caddie Service association has been integrated into the Genèveroule association as part of a merger by absorption. All of Caddie Service's services are guaranteed and will be developed to meet your needs.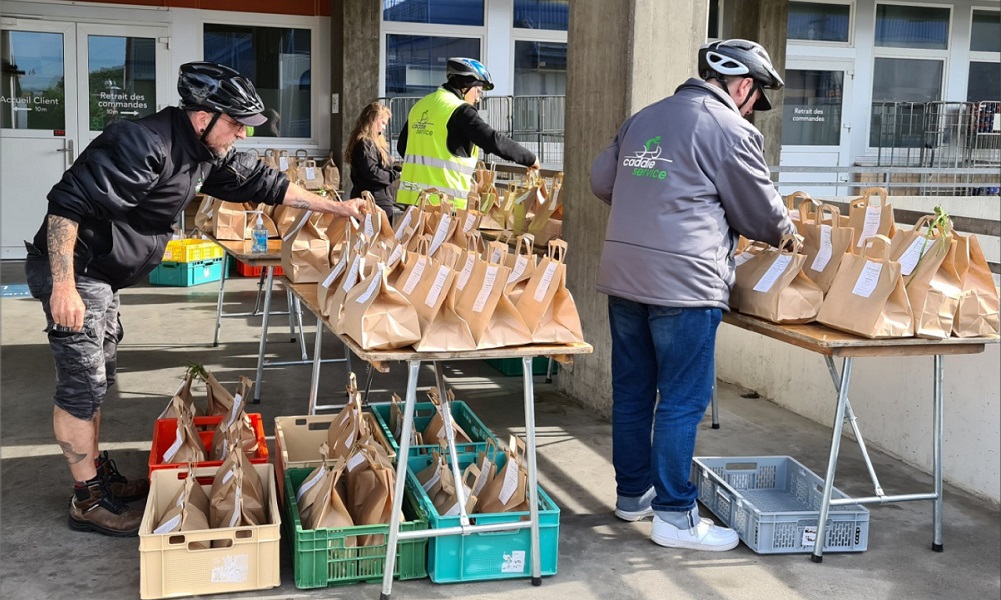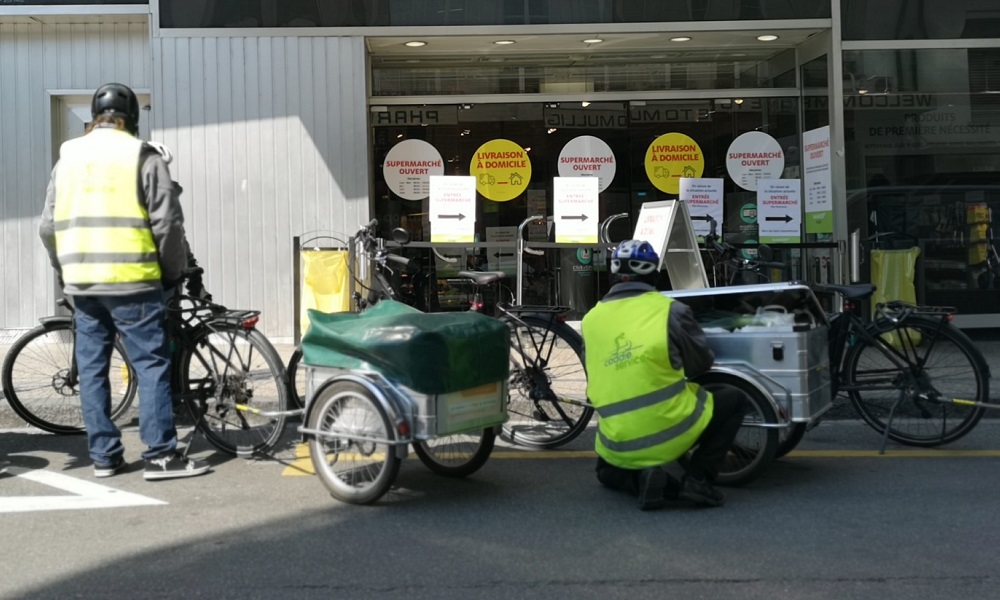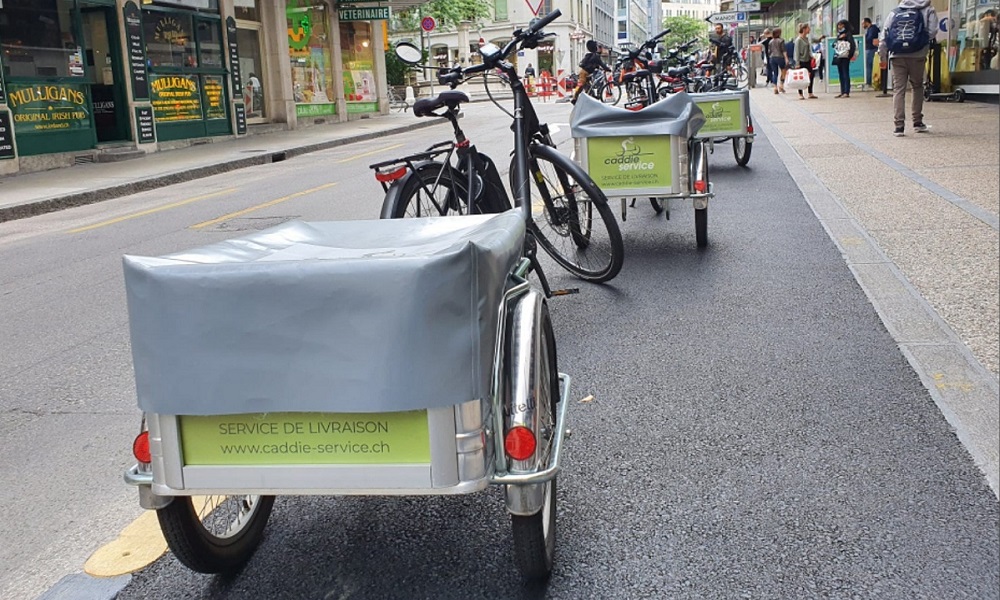 We deliver your purchases to your home or to the location of your choice
From our partner stores: go to the "Caddie Service" counter or call the contact number
From any store: contact 022 740 14 15 to order a delivery
We make, pay and deliver your purchases to the address of your choice.
Place your order and pay for your shopping by paying into our account
We take care of your shopping according to the products available or collect your orders from the shopkeepers
We deliver as soon as possible
We collect your dry recyclables
PET, glass, paper, cardboard, batteries, ALU, tinplate
Small electrical goods
We collect your recyclables from your home with or without a delivery and take them to the nearest recycling point.
We deliver to your customers throughout the canton of Geneva.
Our three types of trailers allow the transport of a wide range of goods (packaged meal trays, printed matter, flowers, vegetables, fruit, etc).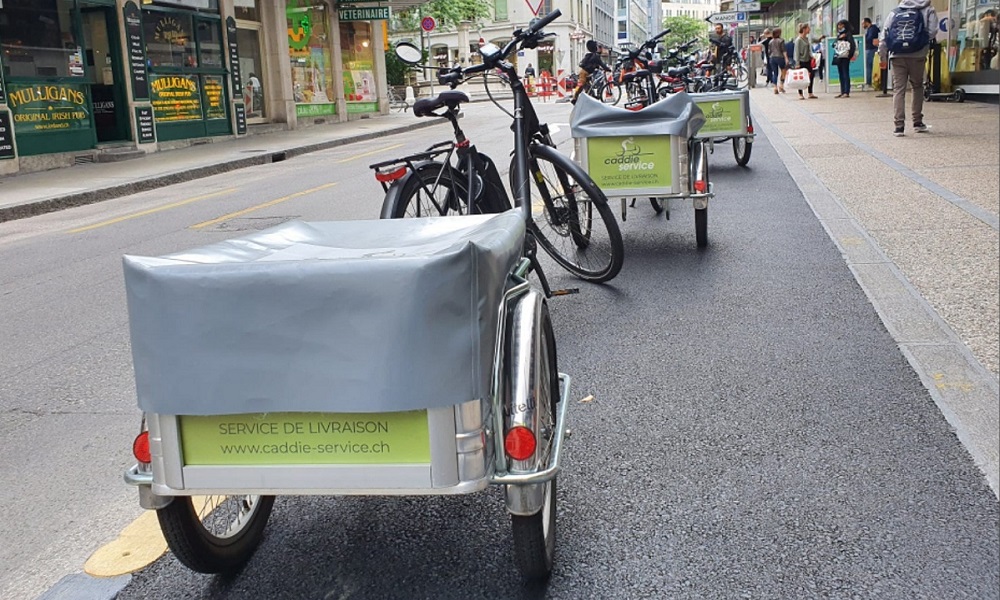 Our 20 delivery bikes ride on the streets of the canton every day. Do you have something to communicate? Take advantage of our visibility!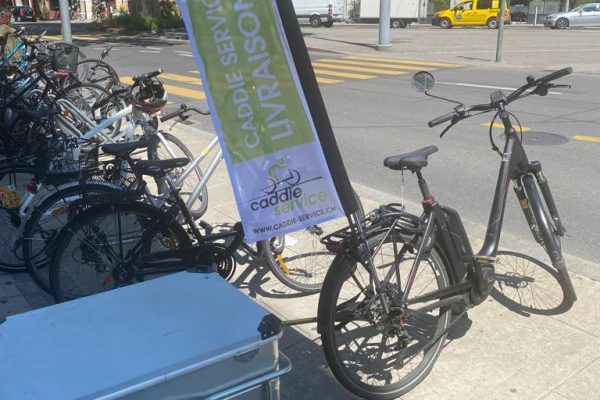 Reception hours :
Monday to Friday 9am – 6.30pm
Saturday 9am – 6pm
Our counter is located at the exit of the Migros checkouts
+41(0)79 859 99 40
Reception hours :
Monday to Friday 9am – 6.30pm
Saturday 9am – 6pm
Our counter is located under the escalator
+41 (0)22 782 50 77
Reception hours :
Monday to Friday 9am – 6.30pm
Saturday 9am – 6pm
Our counter is located at the checkout of the food cash registers
+41(0)22 731 30 58
Reception hours :
Wednesday and Saturday: 8am – 1.30pm
Reservations and information
+41 (0)79 696 03 38
Reception hours (on call) :
Saturday 8am – 1.30pm
Reservations and information
+41 (0)79 696 03 38
Drop off your groceries for delivery at the customer service during opening hours
Reservations and information
+41 (0)79 859 99 40
Reception hours :
Monday to Friday 10am – 7pm
Saturday 9am – 6pm
Reservations and information
+41 (0)22 755 10 41