A tricycle dedicated to the transport of people with disabilities
Thanks to the support of the "Fondation suisse en faveur de l'enfant infirme moteur cérébral", an "OPair" tricycle an "OPair" tricycle has been available for rent since March 2021 in the Genèveroule shop in Montbrillant.
As part of a collaboration between the associations Cerebral Genève and Genèveroule, this is the first triicycle of this type to be used in Geneva, following the example of other Swiss cities where it has been very successful.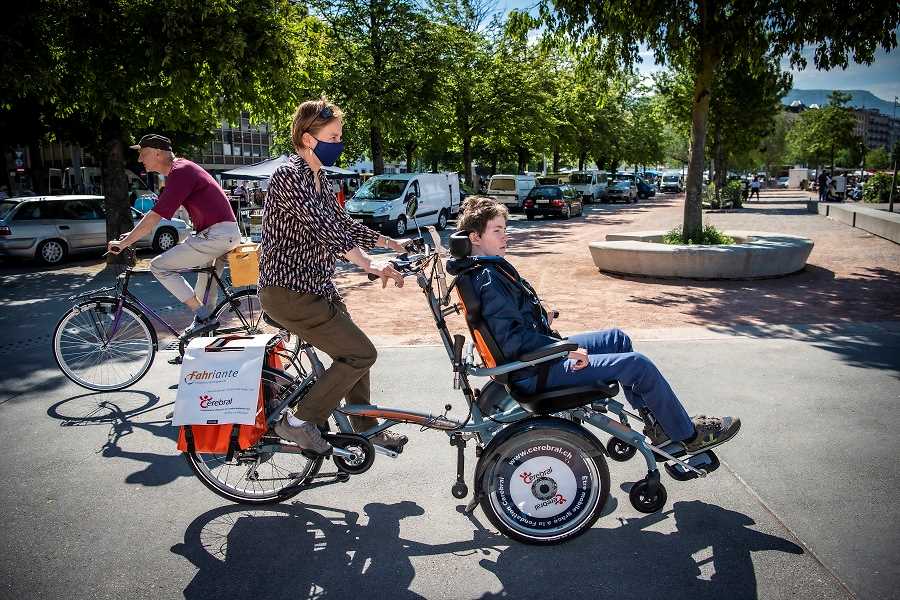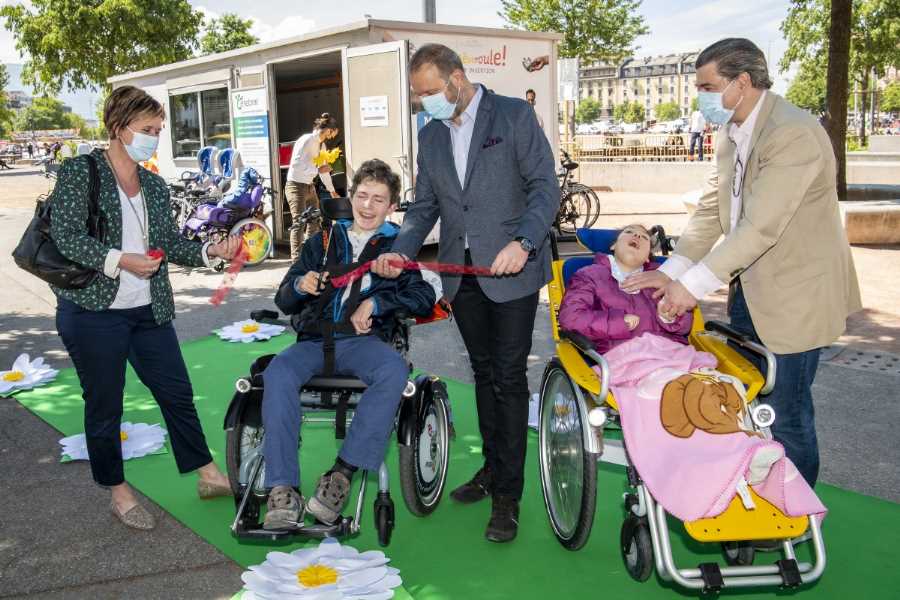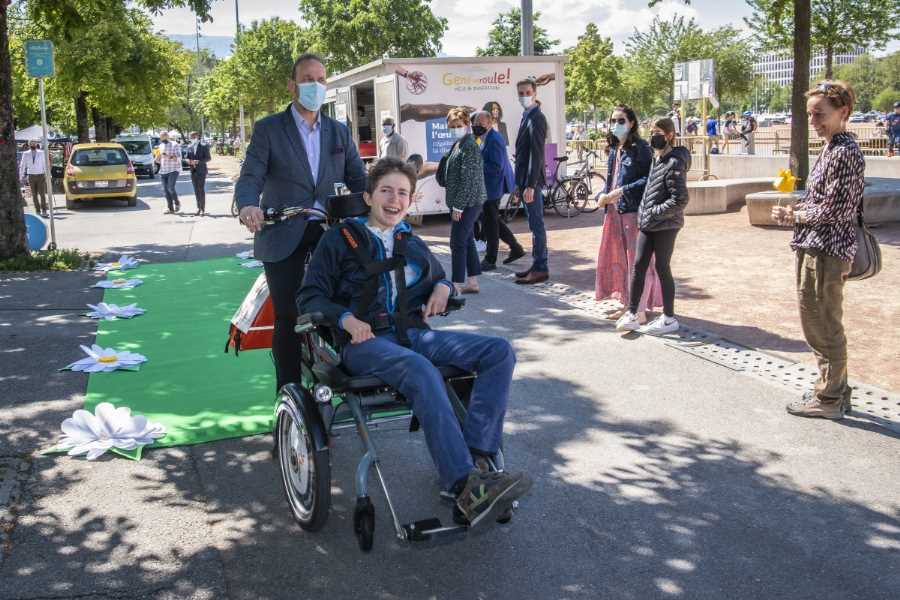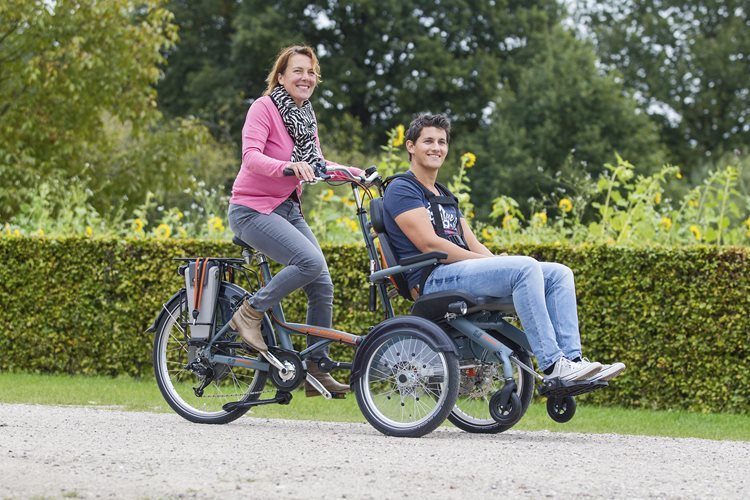 What is an OPair tricycle ?
The OPair electric tricycle has been specially designed to provide a comfortable, flexible and adapted experience for cycling with people with disabilities.
The front seat is adjustable in depth and lumbar support. It is also equipped with a headrest and side supports and extendable footrests. The slightly inclined front wheels provide additional riding comfort and stability to the bike.
Pleasant and easy to use, this new means of transportation will be agreat pleasure for riders and passengers alike !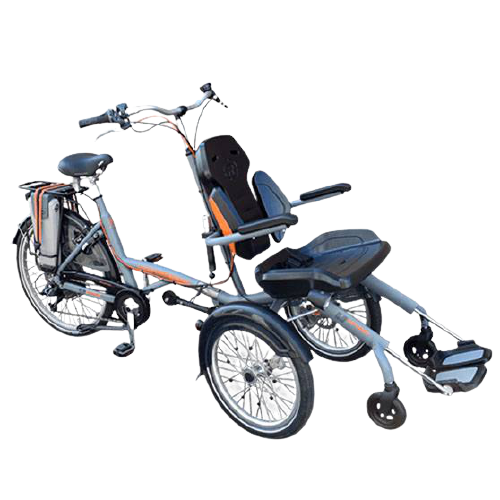 Model : OPair, tricycle with electric motor, Van Raam.
16.- CHF/day, with a deposit of 50.- CHF
Reservations are made via the platforme de réservation of our Montbrillant shop.
It is recommended to reserve the tricycle at least three days in advance.
For short term reservations, it is also possible to go directly to our Montbrillant shop, and rent the tricycle on site, if available.
We remain at your disposal for any remark or question :