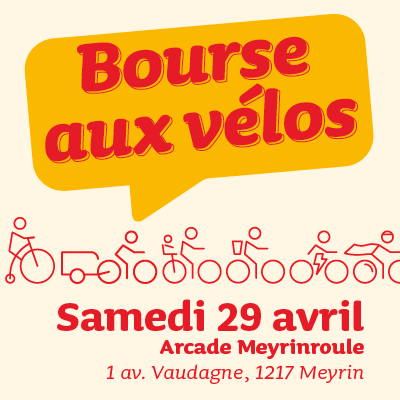 We look forward to welcoming you to our traditional Meyrinroule Bicycle market!
Programme :
From 9am: coffee and croissants
9-10am: bike registration
10am-12pm: bike sales and repair workshop
12pm-1pm : Collection of money and unsold bikes
Location : Meyrinroule shop, 1 avenue Vaudagne, 1217 Meyrin.
A 15% fee is charged on each bike sale to contribute to the organisational costs.