VéloStations with Velocity

18 bicycle parking stations at your disposal!
Within the framework of a partnership with the Fondation des Parkings, Genèveroule is in charge of controlling the canton's bike parks.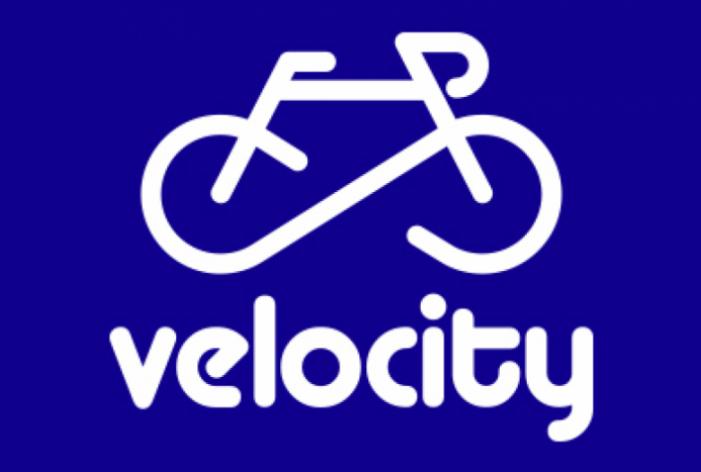 1
Go to the Velocity.ch webpage (no need to go to the App Store or Play store). You must have a SwissPass.
If you haven't already done so, you can get one free of charge at public transport sales points.
2
Registerand enter your details SwissPass.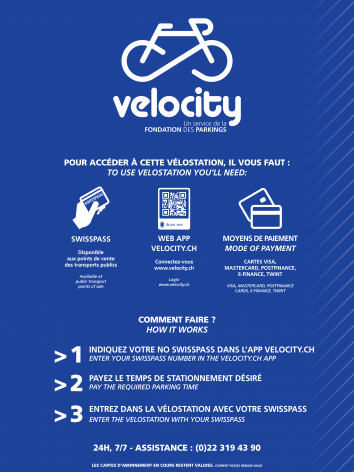 3
Once you are logged in, search for the desired bike station (or combined offer) and the desired duration.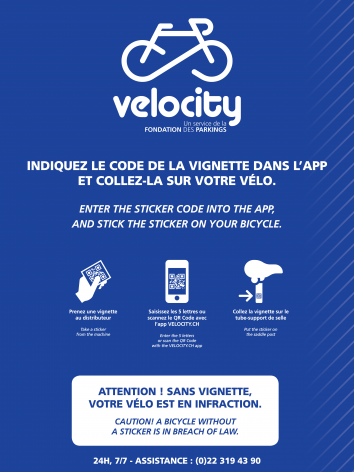 4
Enter the bike station with your SwissPass and park your bike.
Take a sticker and fill in/scan the sticker before sticking it on your parked bike.
The Velocity system allows great flexibility in the parking services offered: day, week, month, year.
An annual multi-parking pass is also available. It gives access to all velocity parkings managed by the Fondation des Parkings à Genève (except for the CFF Cornavin bike station which has other subscriptions/tariffs).
Cyclists can also buy day passes at the automatic machine in front of the Montbrillant bike station.